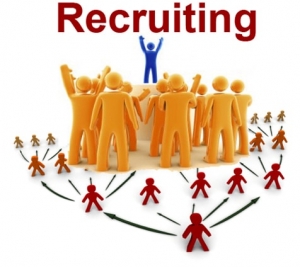 Specialists in Recruitment Debt Recovery
Working on a commission only basis, Sterling have developed unrivalled expertise in collecting debt for recruitment agencies. We work regularly and closely with over 75 recruitment agencies varying in size from sole traders to blue-chip operations.
We have a thorough understanding of the sector's terms of business (whether they be based on APSCo, REC, ARC terms or similar), how the market operates, and the usual disputes and excuses that arise. This helps us to explain the legal standpoint to the debtor including their responsibilities under the terms of business and the consequences of litigation. In the vast majority of cases this leads to full payment without the need for legal action meaning that our client gets paid quickly and cost effectively.
Sterling work on a no-win, no-fee basis with no up-front charges. In the majority of cases we are able to add late payment interest, fees and recovery costs to the debt meaning that the debtor effectively covers our fee.


We are particularly successful in collecting back door hire cases and disputed debts, including for example:
Temp to perm fees.
The debtor engages the candidate for a position other than the one the CV was intended for.
The candidate leaves within the rebate period but the debtor has breached the terms of business (usually by non-payment) negating their right to the rebate/replacement candidate.
The debtor employs the candidate via another agency after our client has sent in the candidate's CV.
The candidate contracts with the debtor as a sole trader or via a 3rd party
Back door hire cases.

See our HireChecker back door hire discovery system
Where legal action is necessary to collect a debt Sterling will contact our client to discuss the merits and risks of such action and will only advise our client to take action if a positive cash outcome can be achieved. Our solicitor* has extensive experience in litigating on recruitment sector terms of business and therefore is able to analyse and put together a strong case efficiently. The strength of our submissions means the majority of cases are settled without going to court.
Read some of our testimonials from recruiters below.
*Sterling Debt Recovery uses an independent 3rd party solicitor. You can see more information here legal services.