Specialists in Recruitment Debt Recovery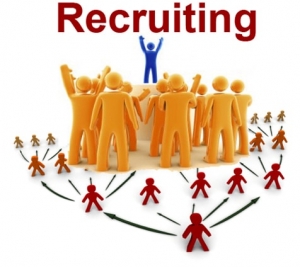 Working on a commission only basis, Sterling Debt Recovery has been collecting debts for recruitment agencies since 2007. Since then the recruitment sector has become the main focus of our debt collection business with our specialist agents dedicated solely to debt recovery for recruitment agency clients. We work regularly with over 300 agencies as and when they need us. Our clients range from sole traders to $1.5bn turnover multi-nationals.
Recruitment sector expertise
Sterling are the only debt collection agency with experienced agents dedicated solely to collecting recruitment debt. Our agents have a thorough understanding of the sector's terms of business (whether they be based on APSCo, REC, Lawspeed terms or similar), how the market operates, and the usual disputes and excuses that arise. This helps us to explain the legal standpoint to the debtor including their contractual responsibilities and the consequences of litigation. We are able to persuade the debtor that it is in their best interest to resolve the matter with Sterling rather than progress to court action. In the vast majority of cases this leads to full payment without the need for legal action meaning that our client gets paid quickly and cost effectively.
Commission only debt collection