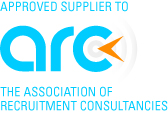 ARC – The Association of Recruitment Consultancies has approved Sterling as a supplier. Sterling work on a no-win, no-fee basis with no up-front charges. In the majority of cases we are able to add late payment interest, fees and recovery costs to the debt meaning that the debtor effectively covers our fee.
We are particularly successful in collecting back-door cases and disputed debts, including for example:
Temp to perm fees.
The debtor engages the candidate for a position other than the one the CV was intended for.
The candidate leaves within the rebate period but the debtor has breached the terms of business (usually by non-payment) negating their right to the rebate/replacement candidate.
The debtor employs the candidate via another agency after our client has sent in the candidate's CV.
The candidate contracts with the debtor as a sole trader or via a 3rd party
Back-door engagements.