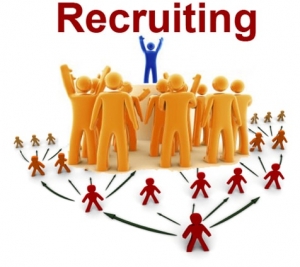 Specialists in Recruitment Debt Recovery
Working on a commission only basis, Sterling have developed unrivalled expertise in collecting debt for recruitment agencies. We work regularly and closely with over 75 recruitment agencies varying in size from sole traders to blue-chip operations.
We have a thorough understanding of the sector's terms of business (whether they be based on APSCo, REC, ARC terms or similar), how the market operates, and the usual disputes and excuses that arise. This helps us to explain the legal standpoint to the debtor including their responsibilities under the terms of business and the consequences of litigation. In the vast majority of cases this leads to full payment without the need for legal action meaning that our client gets paid quickly and cost effectively.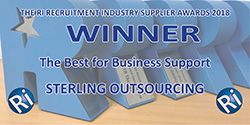 Sterling work on a no-win, no-fee basis with no up-front charges. In the majority of cases we are able to add late payment interest, fees and recovery costs to the debt meaning that the debtor effectively covers our fee.
We are particularly successful in collecting back door hire cases and disputed debts, including for example:
Temp to perm fees.
The debtor engages the candidate for a position other than the one the CV was intended for.
The candidate leaves within the rebate period but the debtor has breached the terms of business (usually by non-payment) negating their right to the rebate/replacement candidate.
The debtor employs the candidate via another agency after our client has sent in the candidate's CV.
The candidate contracts with the debtor as a sole trader or via a 3rd party
Back door hire cases.

See our HireChecker back door hire discovery system
Where legal action is necessary to collect a debt Sterling will contact our client to discuss the merits and risks of such action and will only advise our client to take action if a positive cash outcome can be achieved. Our solicitor* has extensive experience in litigating on recruitment sector terms of business and therefore is able to analyse and put together a strong case efficiently. The strength of our submissions means the majority of cases are settled without going to court.
Read some of our testimonials from recruiters below.
*Sterling Debt Recovery uses an independent 3rd party solicitor. You can see more information here legal services.
We had been trying to get payment from a client for quite some time without any luck. They ignored all emails and phone calls so I was left with no option but to seek help from a reliable debt agency. After reviewing other competitors I chose Sterling largely based on the fact they have experience recovering money within our business sector. After providing them with the relevant info needed they started working my case immediately and I was very surprised at how quickly they were able to recover the debt. The whole process was hassle free and very smooth, and the best part is it didn't cost me a penny as Sterling's fee was recovered from the other side too! I cannot recommend them highly enough, I will certainly be using them again if and when the time arises.
'We partnered with Sterling regarding a recruitment placement fee due to us from an overseas client based in the U.S. Sterling took an understanding and comprehensive approach to this situation. Following their analysis they informed us they had identified assets in the UK (a subsidiary) and had proposed legal proceedings in the English courts which would then be followed with enforcement against the UK assets. The placement was unfortunately disputed although our strict protocol had been followed, however following negotiations and the debt recovery effort led by Sterling, an offer was made to pay 75% of the debt, which we accepted as we wished to be fair and just. This was a significant fee for us and as a boutique and well respected business in the sector this fast result ensured immediate payment which in turn ensured our cash flow. We avoided delays, uncertainty and any upfront legal costs. We would certainly work with them again if this rare and unfortunate situation should arise into the future.'
As a professional recruitment company, choosing Sterling Debt Recovery to deal with our debtors has proven to be very successful. We don't have many bad debtors but the couple we've passed to Sterling have both paid. One of the debts also required a court claim which the solicitor dealing with Sterling dealt with impeccably, in addition all our costs were recovered. Their knowledge of the recruitment sector goes a long way to bringing fast undisputed results. They even suggested tailored improvements in our own Terms, reducing exposure to similar problems from debtors in the future. I am confident and satisfied to be working with them.
We used Sterling debt recovery to recover a 9 month old debt where a multi site, large client of our business was refusing to pay a fee for work completed. Sterling took over the debt and within two weeks had secured an agreement in principle from the client for the full settlement of the debt. Money was received in our bank account in under one month. Importantly, they managed to achieve this without damaging the forward business relationship.'
We were having serious issues with a customer in relation to non payment of invoices. This was a new experience for us as fortunately our clients are normally excellent payers. We enlisted the assistance of Sterling Debt Recovery to recover the debt and we have been more than happy with their service and professionalism, the debt has now been paid in full and we will use their services again 100% if we encounter any more issues
"Although we use credit insurance, not all of our debts are covered, in particular we have difficulty with back-door cases. We have used other debt collection agencies in the past but they were not able to resolve disputes and in most cases simply tried to pass our case on to a solicitor to lodge a claim. Sterling have been different. As Sterling's debt collectors and their solicitor have considerable expertise in the Recruitment sector they have been able to negotiate successfully with our debtors, resolving disputes and explaining their liability to them. In all but a few cases Sterling have been able to collect the debt without taking legal action, and sometimes they are able to collect late fees to cover their charge to us. Where legal action has been necessary Sterling have used the solicitor based in their office. This has made the process easier for us and his rates are extremely good. I'm always confident that he is doing his best to get us the best result in each case."
Sterling have been able to collect from customers who we never thought would pay. They understand our business and our contractual terms so they can deal with our debtors in a professional and knowledgeable way.
One of our long term clients had built up a debt of £3300 and despite making repeated promises to pay no money was forthcoming. We tried sending a solicitor's letter but this had no effect and we did not want to risk throwing good money after bad for legal action. For me it was business principal which made it important to collect these invoices. I had received an introduction from Sterling so I contacted them to find out what was on offer from debt collection agents. Sterling didn't suggest jumping straight in with legal action, they just collected any relevant background info from me regards the debt and offered to work on a commission only basis with no payment up front. This was the result: 2 weeks later Sterling informed me they had negotiated to recover more than £4000 from the debtor, this being the total invoice value plus late charges. This meant that after deducting Sterling's fee I would still recover more than the outstanding invoice value. I'm delighted with the service and if I have a bad debtor in future I'll contact Sterling first.
'I have used Sterling on more than one occasion and I have found the service to be both quick and effective. The debts I placed were recovered in full in addition to our costs. On that basis I would recommend Sterling to anyone seeking a swift collection of an outstanding debt.'