Specialists in Recruitment Debt Recovery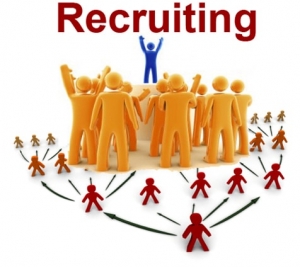 Sterling Debt Recovery have been collecting debts for recruitment agencies since 2007. Over the years collecting recruitment debts has become the main focus of our business. We are the only debt collection agency with collectors specialising in the recruitment sector. We understand the sector, your terms of business, the disputes that arise, and how to achieve payment quickly.
Commission only debt collection
One of the reasons recruiters like to work with us is that we work on a commission only basis, just like you do. We don't charge an up-front fee and we only get paid if you do.
In almost all cases we are able to add late payment interest, fees and recovery costs to the debt meaning that the debtor effectively covers our fee. By default we will pursue the highest debt value permissible by your terms of business and statute, but if you want us to be lenient with your debtor, so you can retain them as a client for example, then you may decide to waive the late fees.
Disputed debts and back door cases
Recruitment sector invoices are often disputed. Either the debtor believes that no payment is due, often because they misunderstand their liability under the terms of business, or they may raise an illegitimate dispute in an attempt to avoid payment. Sterling understands the terms of business and how they apply, we understand how to rela