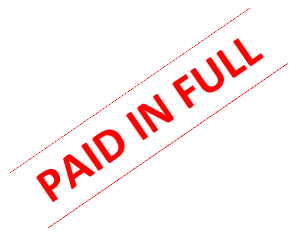 Sterling have specialised in collecting debts on behalf of accountancy firms since our first year of business in 2006
Our clients range from top 50 firms for whom we collect on a weekly basis, to smaller firms who use us as and when required.
We have developed a thorough understanding of the market and how best to work with debtors and the firm's Partners to get the best end result for the firm. We adopt a professional approach to achieve payment as quickly as possible whilst protecting the reputation of our clients.
How Sterling collect debts for Accountants
Often our clients wish to collect from a debtor whilst retaining their ongoing business (e.g. where a firm is providing service to a number of connected entities), in which case we are able to collect in a manner which takes account of the relationship.
Through effective communication and an escalating approach we collect the vast majority of debts without the need for legal action. In most cases fees and late payment interest that we are able to add to the debt means that the debtor effectively covers the cost of our service.
Where legal action is necessary and appropriate Sterling will contact our client to discuss the merits and risks of such action and will only advise our client to take action if a positive cash outcome can be achieved. Our debt collection process provides us with insights into the debtor's legal and financial situation that allow us to make an informed decision as to whether a positive outcome can be achieved and the best route for litigation and enforcement. Often the 'solicitor standard' process of submitting a claim to achieve judgement is not the best route to a positive outcome. Sterling will consider all options, taking enforcement into account to ensure the